Tops from
the top
ZERMATT'S BEST RESTAURANTS
AT A GLANCE
All of the Matterhorn Group's dining options are attractively situated: either in the centre of Zermatt village or offering some of the best views of the ranges surrounding the Matterhorn. All our restaurants have unique and unmistakable characters of their own. A wide range of cuisine and dining concepts are available, covering everything from five-star fine dining to self-service rösti stands. We wish you bon appétit and a fabulous stay!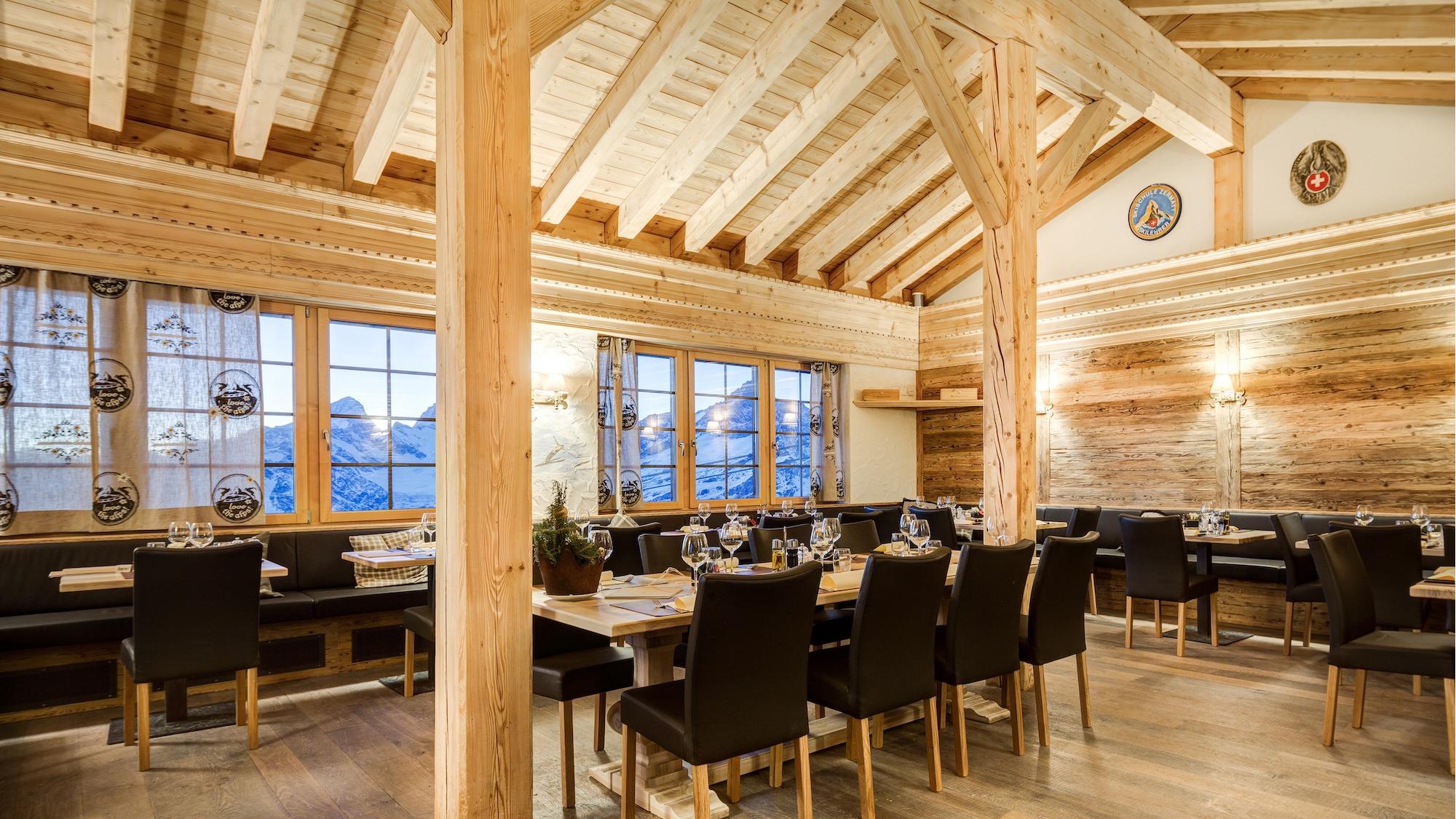 3103 m a. s. l.
This mountaintop restaurant towers over the Rothorn, benefiting from some of the most captivating views anywhere in the mountains around Zermatt. The view stretches as far as the eye can see. In fact, you can see right into Italy – the border is just beyond the Matterhorn. Fancy a taste of bella Italia? Rothorn Ristorante Pizzeria's menu tempts you with a range of sophisticated traditional Italian dishes, all of them perfect with a fine wine from the Valais region. And by the way, Rothorn Ristorante Pizzeria is also the only restaurant in Zermatt where you can land a helicopter.
Unter Rothorn 3100 m, 3920 Zermatt

Closed today

closed

closed

closed

closed

closed

closed

closed

Summer season 2020: closed
Winter season 2020/2021: 4 December 2020 – 18 April 2021

AMERICAN EXPRESS, Bar, CASH, DINERSCLUB, MASTERCARD, VISA, VPAY
$$ – $$$
---
Open details
Close details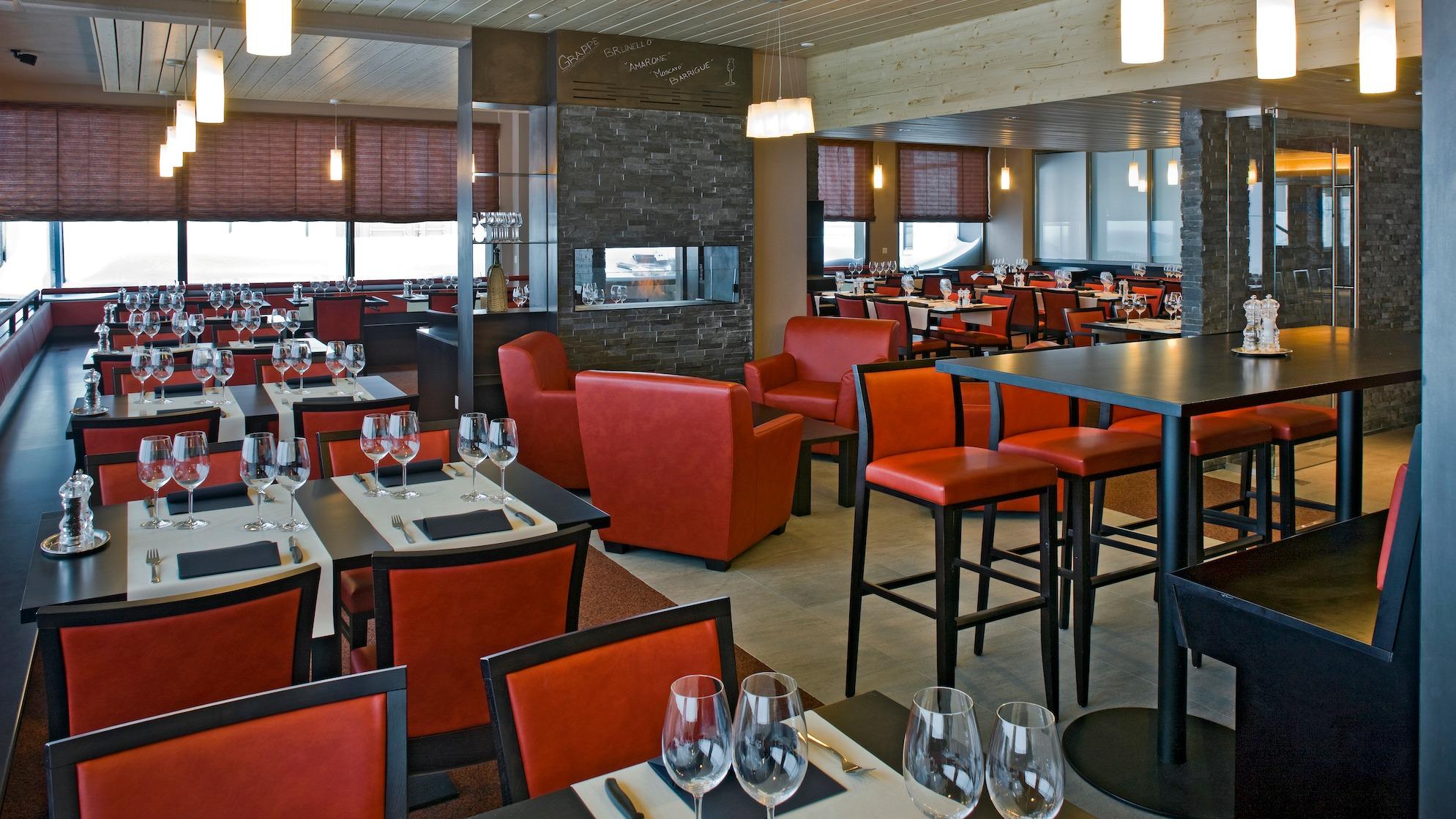 2900 m a. s. l.
Pizza, pasta and panoramic views – the classic, minimalist interior and fresh atmosphere of the ice pizzeria encourages you to focus on what really matters: the amazing selection of pizza and pasta, the fabulous wine list and the sensational views. The terrace provides panoramic views into the valley and over the Dom and the Monte-Rosa range, including the Gorner glacier. What better place to savor good food and fine wine?
Trockener Steg 2900 m, 3920 Zermatt

Closed today

closed

closed

closed

closed

closed

closed

closed

Summer season 2020: closed
Winter season 2020/2021: 31 October 2020 – 18 April 2021

AMERICAN EXPRESS, Bar, CASH, DINERSCLUB, DISCOVER, MAESTRO, MASTERCARD, VISA, VPAY
$$ – $$$
---
Open details
Close details